Today's post is a collection of 3 household items from the Boulton house in the 1950's and 60's.
The first is the Five Year Guarantee and receipt for a Philips Chatelaine Vacuum Cleaner, purchased in June of 1964 for $79. Edwin must have done some negotiation to trade an old one worth $14 to bring the total to $65. There are lots of examples of vintage Electrolux, Kirby, Hoover and even Filter Queen vacuums online but not many Philips but maybe it looked like the one below.
The Simpson-Sears Home Pasteurizer operating instruction sheet likely dates from the 50's and the picture of the one below that was found on Etsy is likely similar to what it looked like. The seller of this one includes this description:
In the fall & winter of 1951-1952 the Sears catalog warned customers of the dangers of raw milk and explained how the pasteurizer works. The milk is placed in the one gallon capacity removable bucket made of aluminum construction light to handle and easy to clean. After plugging it I and setting the timer the milk is heated by A 300 watt ring-type element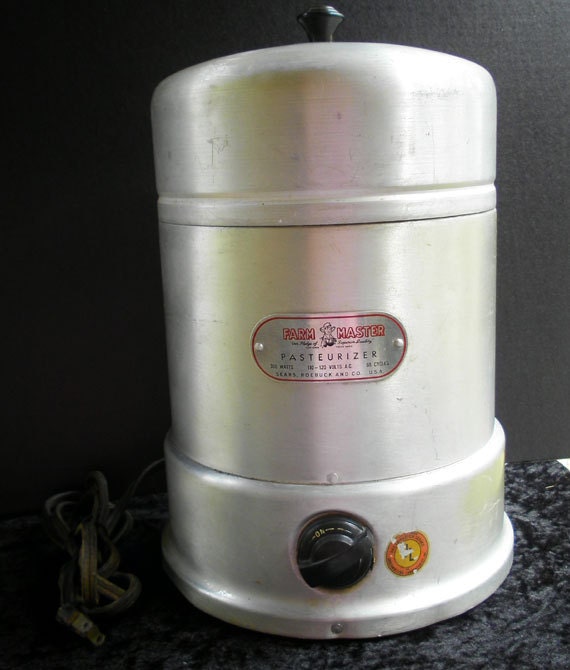 The receipt for the Marconi TV and antenna in 1957 shows Uncle Frank spent $288 to have the newest fad in the Boulton home. Using the Cost of Inflation calculator, in today's money that would be over $2400.00!